Hosting a Thanksgiving dinner this year? We know how daunting it can be! But as the saying goes, the secret to success is preparation and hard work! Here's an ultimate 2-week guide to a stress-free Thanksgiving for you!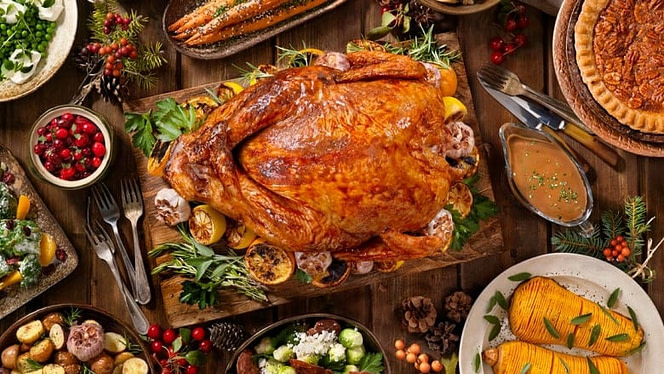 2 Weeks Before Thanksgiving
Have your guestlist in order.
Plan your menu.
Order Turkey.
Clean up the fridge. Make room for your frozen baked goods, and of course, your turkey.
Supply Inventory. Check if you have enough serving sets whether you are using disposables or china.
Test your cooking tools.
Make a shopping list. Include the Friday breakfast if you have guests staying overnight.
1 Week Before Thanksgiving
Start purchasing your non-perishables and drinks.
Start making freezable goods like rolls, breads, and piecrust.
If you're using a frozen turkey, now is the best time to purchase it.
3 Days Before Thanksgiving
Defrost your turkey. A good rule to follow is to give every 5 lbs of turkey a 24 hour period to thaw. Keep in mind the safe food habits when doing this
If fresh, pick it up and prepare your cranberry dish or relish.
Shop for perishable Ingredients.
Clean Serving Dishes and Polish the silvers
1-2 Days Before Thanksgiving
Brine the turkey.
Bake apple and pecan pies.
Set the table.
Prep ingredients.
Thanksgiving Day
Defrost premade bread
Chill wine and beer
Prepare stuffing
Roast the turkey
Prepare the side dishes and the gravy.
Re-heat anything that needs to be warmed.
Put all the food on the table or buffet.
HAVE FUN!