Free Summer Photography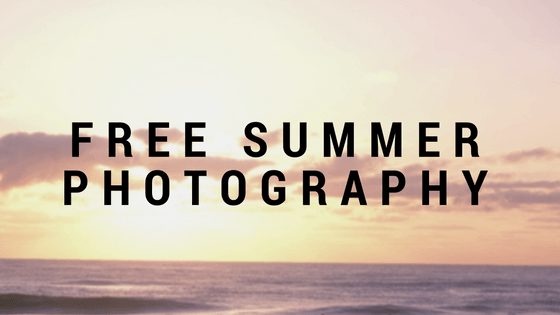 Thinking about getting your home or condo onto the market this fall or winter? We understand that selling during a particular time of year might work best for you and your needs. However, it's important that your property looks its best no matter what time of year you decide to sell!
According to a Realtor.com article, "listings with professional photography sold 50% faster, and 39% closer to the original listing price than similar homes without professional photos."
The way your property photographs will be one of the most important factors in determining how much buyer activity your property receives. Photos with gloomy skies and snow on the ground can be a huge turn-off to buyers. You own a home near the beach, and buyers want to envision what the summer season will be like! If you have great landscaping, a patio, or a pool... it's nearly impossible for them to photograph well in the winter, and they very likely could be the reason a buyer chooses to purchase your home!
From a technical perspective, summer is the ideal time to shoot a property, both for photos and video. Summer sun allows for greater flexibility in shooting as the sunlight is more consistent, colors are stronger and more vibrant, and photos and videos tend to look more lively and interesting. Interior photos and video look better when you can see green landscaping through the windows. Especially for homes in our area, it's advisable to show those homes in the peak season for greenery, sun and blue sky, which is why we generally prefer to shoot from late spring (Memorial Day) through mid-to-late September - after that, the light changes, foliage starts to change and images have a different feel.
Anthony McCurdy
Aerial Media Productions
Getting your photography done now, allows you to sell on your time and your property to look its best. For the next 30 days we can have your property professional photographed while the weather is still nice. This way when you choose to hire us to get your home onto the market in the winter, we already have spectacular photography ready to go!